Tysons Corner Mall Booth Design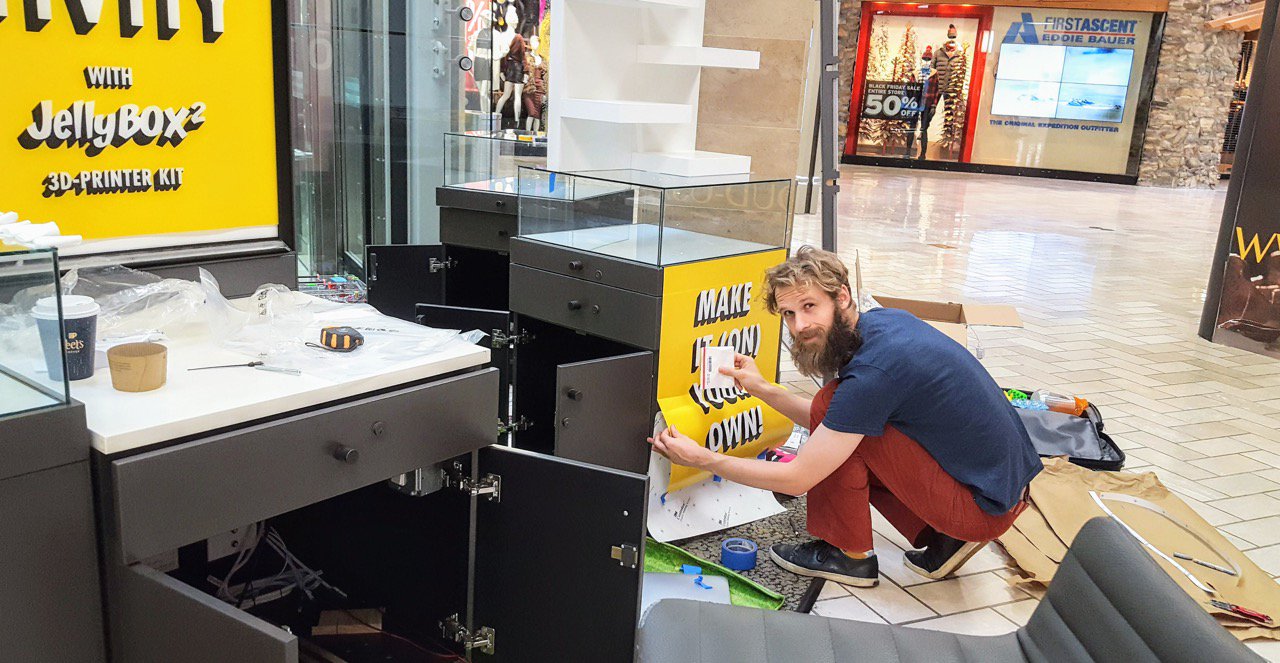 For the Holiday Season 2018, I designed the graphics for the IMADE3D booth at the Tysons Corner Mall in Virginia. We had them printed in vinyl and lighted-polypropylene, and, dare I say, it looked smashing.
The Mockup
I modeled the scene 1:1 in Sketchup to avoid costly mistakes.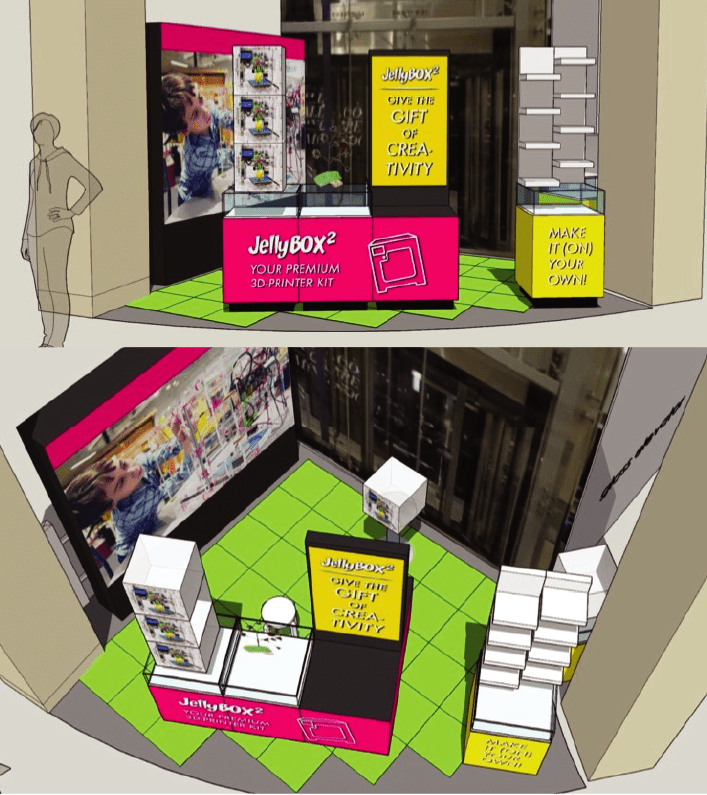 The Reality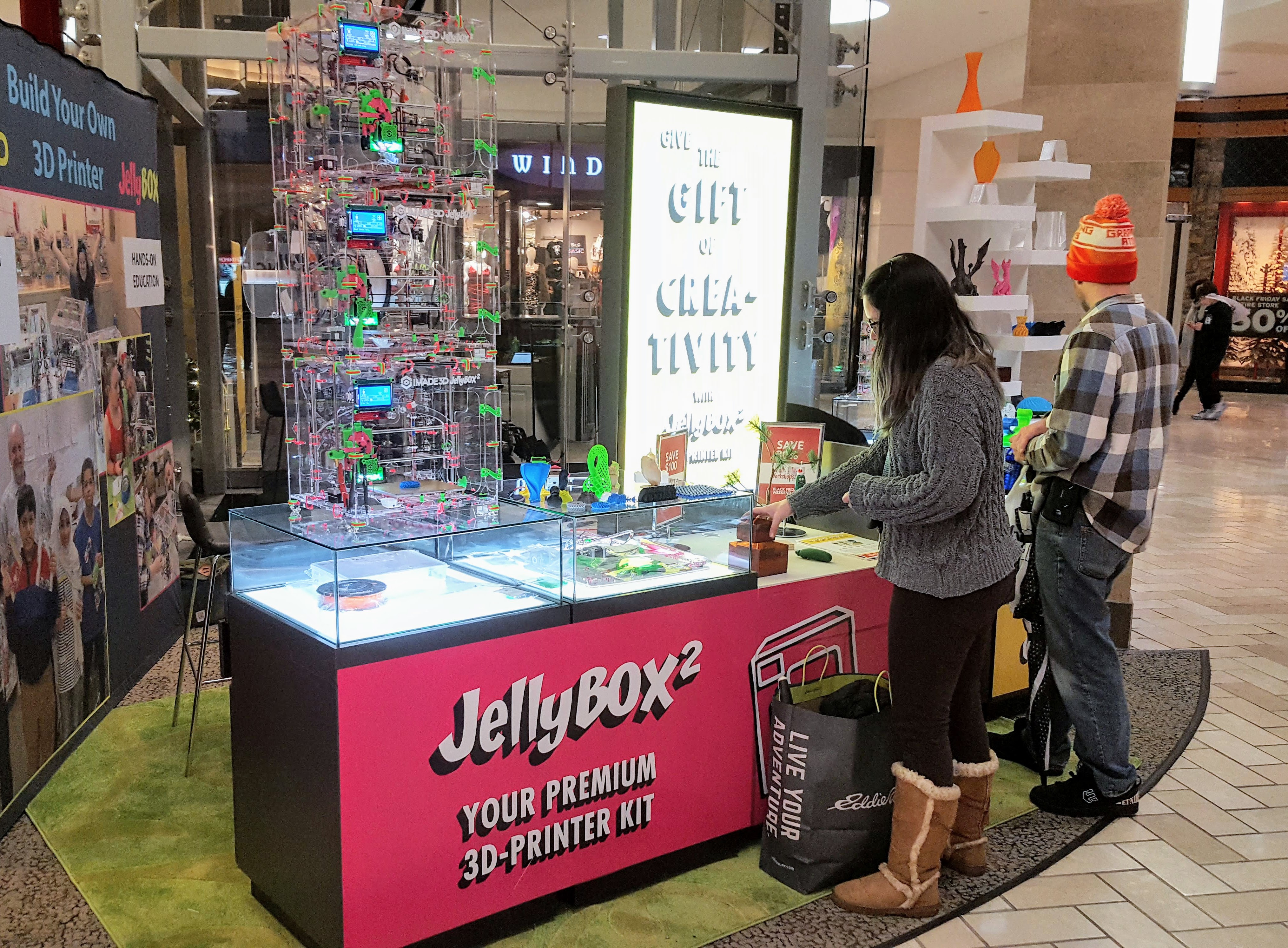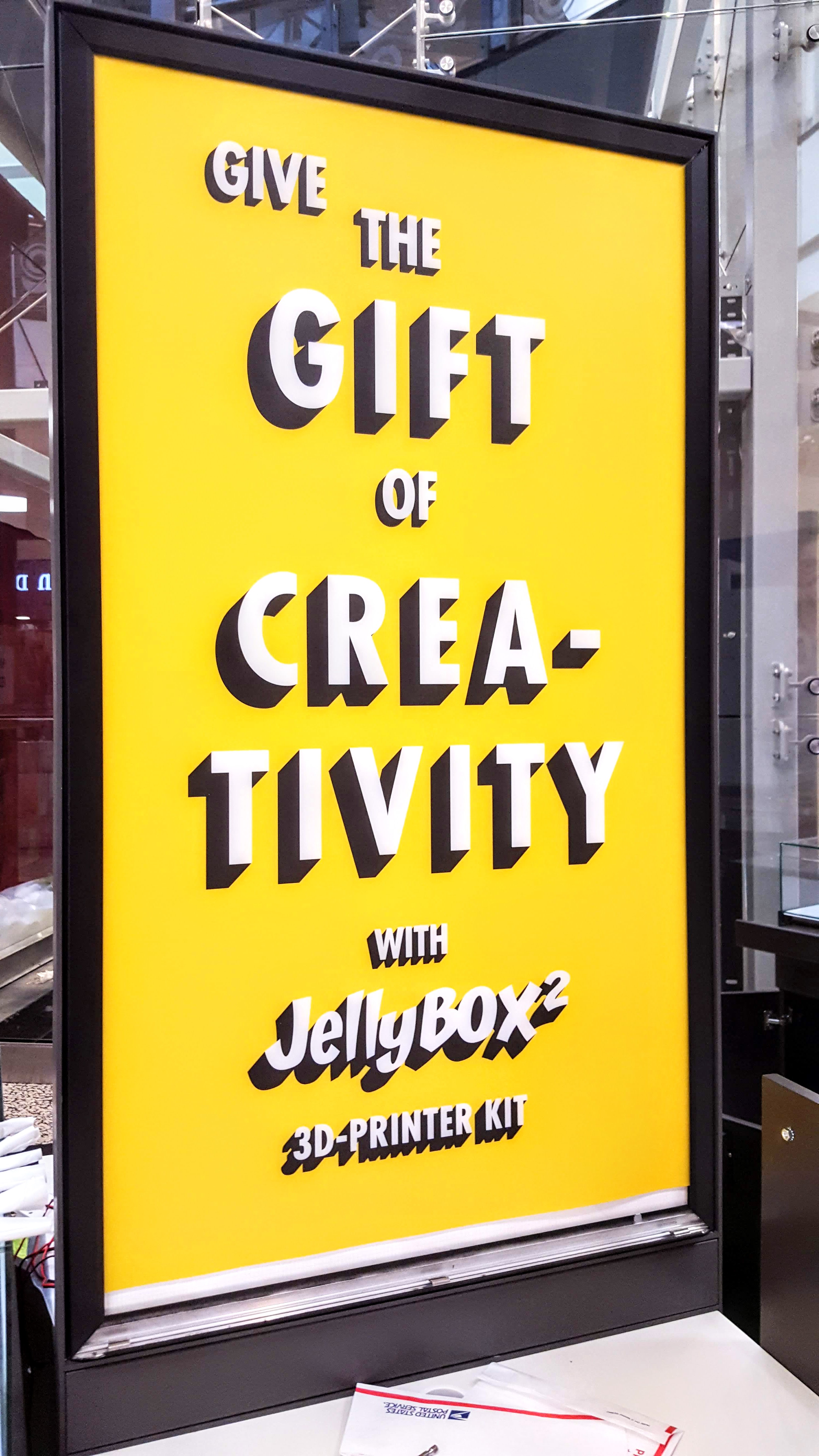 The Vinyl Sheets
I designed the graphics in my beloved Illustrator.